'Interactive Digital Signage' is Retailers Darling to Compete with Online Stores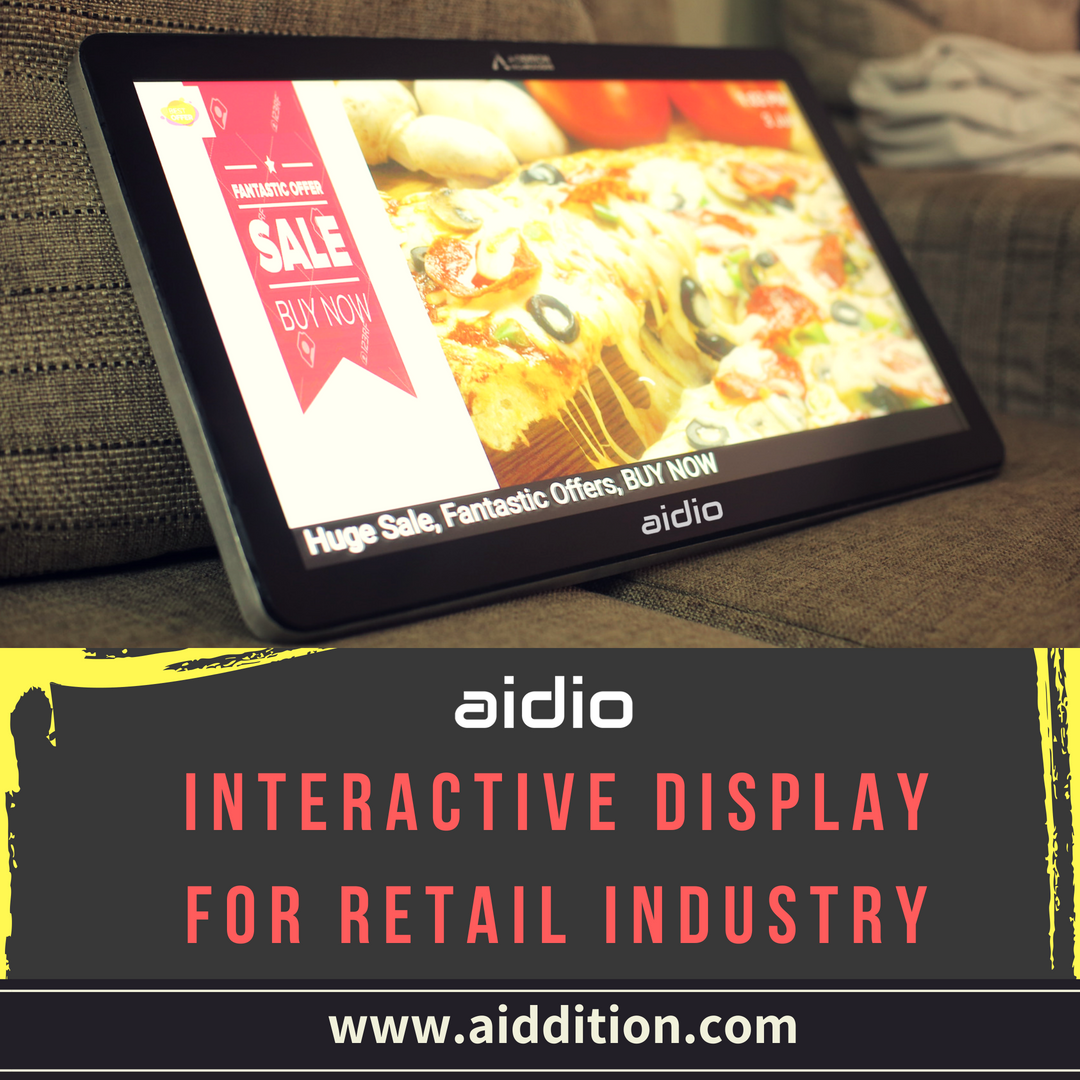 India is flooded with online marketers like FlipKart, Amazon, Zomato, Swiggy, Myntra and dime dozen players. Online shops are luring customers from even remotest corners of the country as a result brick and mortar retailers with physical shops/outlets at upmarket areas are hit severely in their business transactions.
Do the retailers have any panacea to compete with online stores? The answer is Interactive Touch Screen based Digital Signage. The prime advantage physical stores has over online stores is they can touch the human senses as customers can directly touch, feel and taste the products in a physical store which is currently not possible with online stores.
Touch Screen Digital Signage takes this point of appealing to human senses. By installing Interactive Touch Screen Digital Signage Displays at retailers outlets customers can be given a chance to explore wide array of products at door steps of the shop. Also at the same time if they wish they can taste, try and touch the product physically in first hand.
Additional Benefits an Interactive Digital Signage can cater are:
In addition to providing firsthand experience of product, Interactive Digital Signage can provide an outlet of entertainment for kids visiting the shops and thus engaging them.
Advanced Touch Screens provide solutions like Mirror Touch Screen which cannot be experienced in online stores.
Even employees at shopping outlets can take advantage of Touch Screen Digital Signage as a reference tool to explore products available at inventory and effectively answer customers queries
The shopping time at outlets can be dramatically fasten up through these kiosks.
In simple, Retailers have a friend in form Touch Screen Digital Signage who can help them to compete with giant online players in the market. Take your retail business to a pro level with Aidio All in One Interactive Digital Signage Displays.
Find out more about Aidio All-In-One Digital Signage Displays here http://www.aiddition.com/all-in-one-digital-signage-displays/
Coffee Shop Digital Signage E commerce Ice Cream instore marketing Interactive Display Interactive Signage kiosk offline Stores Online Restaurants Retail Retail Business Retailers