Retailers dream come true with Aidio Smart Panel Kiosks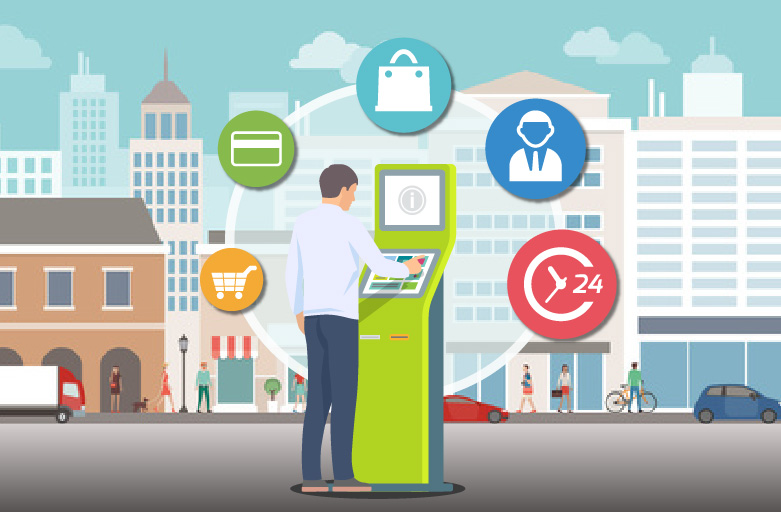 In the beginning of 2019 Many market researchers were skeptical about the survival of the brick-mortar Retailers with onslaught of Online players. But the market surveys in April 2019 show that Retailers who are ready to adopt Hybrid-Model of 'Shop @ Stores' and 'Get Delivery@ Your Doorstep' kind of set up using Interactive Kiosks are not only thriving but are exhibiting constant growth. We at Aidio have come up with a Smart Panel that can be integrated with any of the Interactive kiosks with plethora of features enlisted below:
Swift Customer Service Unit:
Verify customer identity with Biometric/ QR codes
Provide different payment options Bank UPI to Credit/Debit Cards
A Dispensing unit capable of delivering Cake/ Pastries/medicines /Ice-creams etc.
Register Customer Demographics information for personalized recommendations in future
Display relevant product advertisements and ensure customer engagement
Quality Control Unit:
Particularly if a retailer is in Food & Beverages business ensuring ideal refrigerator temperatures is important
Remote monitoring of the Kiosks and ensuring minimal downtime is made easy
If you are in Retail business and are looking forward to embrace Hybrid Model comprising of browsing experience and in-shop purchase with delivery service given at door step. Our Aidio-Smart Panel & Interactive Kiosk is a better option.