Go 'LIVE' With Aiddition Video Streaming Solutions
The entire world has become a global-village with phenomenal changes in internet technologies. Today Broadband internet connectivity is synonymous to the atmosphere of earth—'available to everyone-everywhere'. All of us are keen to have information at our fingertips. Live action of important Events, Interviews, Training, Stock exchange trading, News, Sports action, Elections and many updates are of high demand amongst the public and clients of various business groups.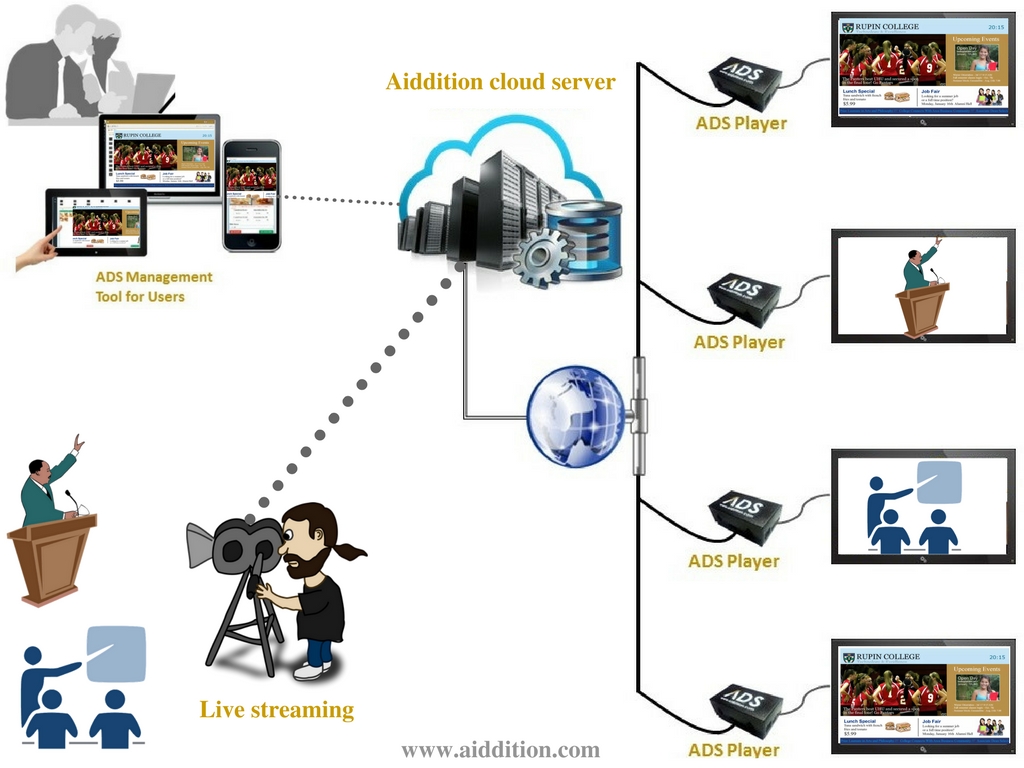 Pros of Live-streaming
Instant Playback
As mentioned earlier end users needn't have to wait for the entire video file link to be downloaded and can playback instantaneously.
Pros of Live-streaming
Security from Piracy
Providing download access to your links always leads to piracy problems. With Live streaming technology your copyrighted content is secure from malicious users. Only prerequisite for live streaming is being 'ONLINE'-24/7, which should not be a matter of concern for any organization of today.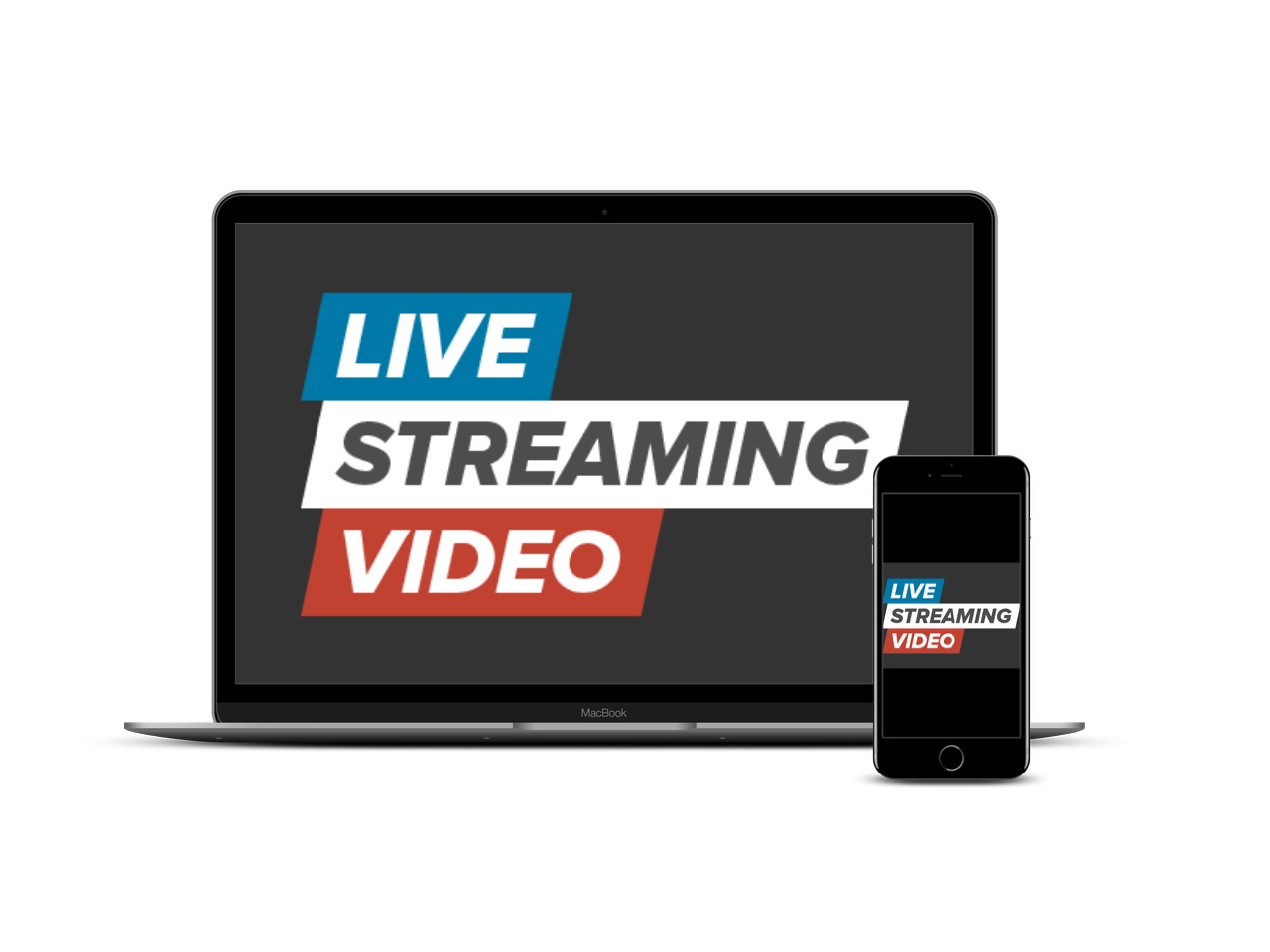 Why Aiddition Live Streaming Solutions?
You might be wondering what features Aiddition Live Streaming Solution offers you? Being a pioneer in Digital signage solutions it offers you:
Customized Live Streaming solutions that can be simultaneously streamed across social media and digital signage facilities.
Our solution operates in two modes:
Mobile App based facility
Encoder Based facility
How it works?
Indigenously built mobile App can be used to stream live content.
This Live stream content can be exclusively shared in Digital Signage boards installed across the cities and to social media.
Alternatively Video captured by HD-Cameras available at your workplace can be captured by an Encoder which streams the same to Digital signage boards and Social Media.