Working Principle in Nutshell
Users can create the content/playlists through our Cloud Based Digital Signage software with a web-browser and PC / Tablet/Phone
The Created Playlists will automatically play on the screens which might be geographically dispersed
Unhappy with the previous content? No hassles update in fraction of a second using the same Cloud Based Digital Signage Software from any part of the globe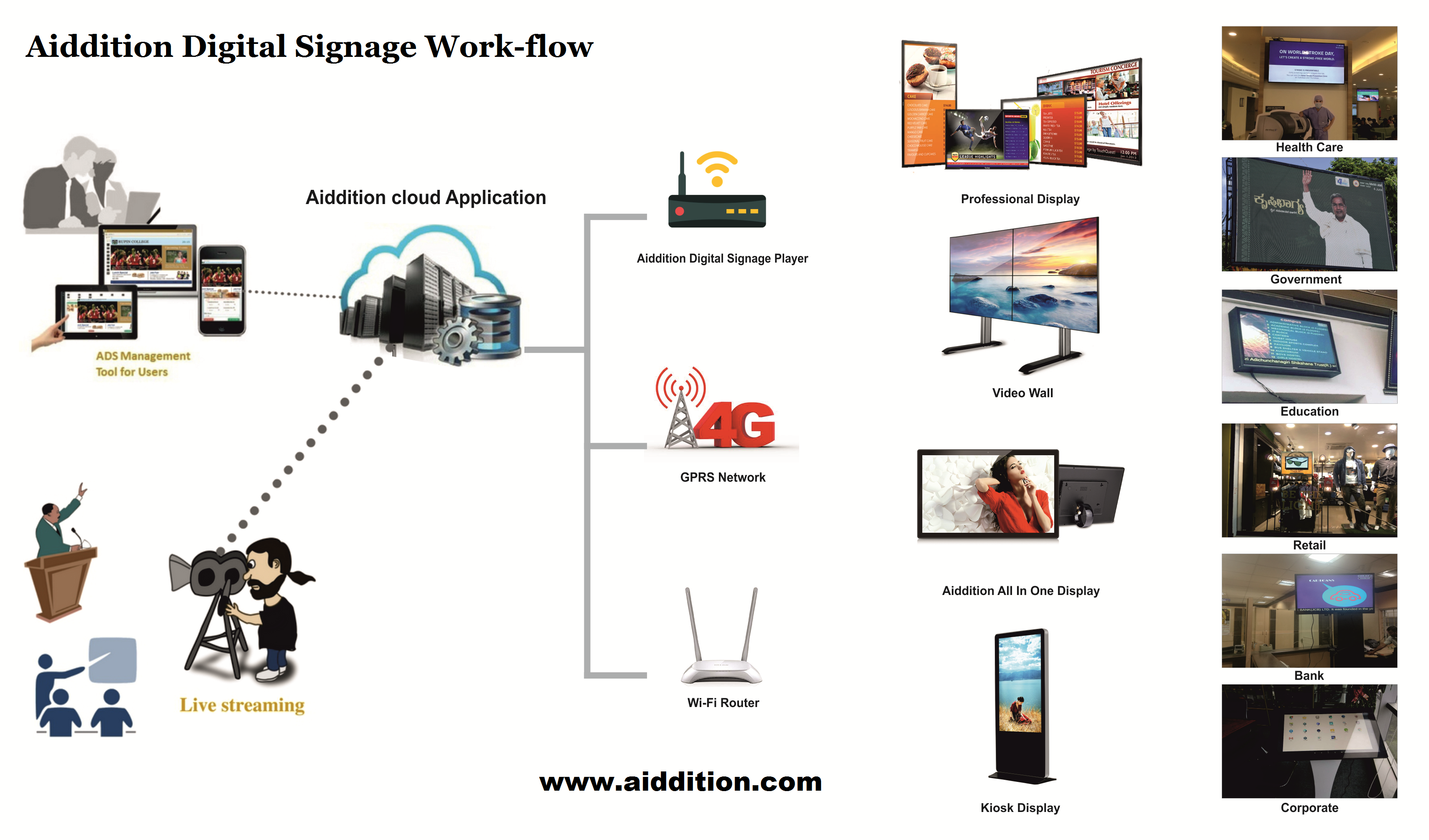 How it works
The most appealing feature of our Cloud Based Digital signage Software is it operates in 1-2-3 simple Steps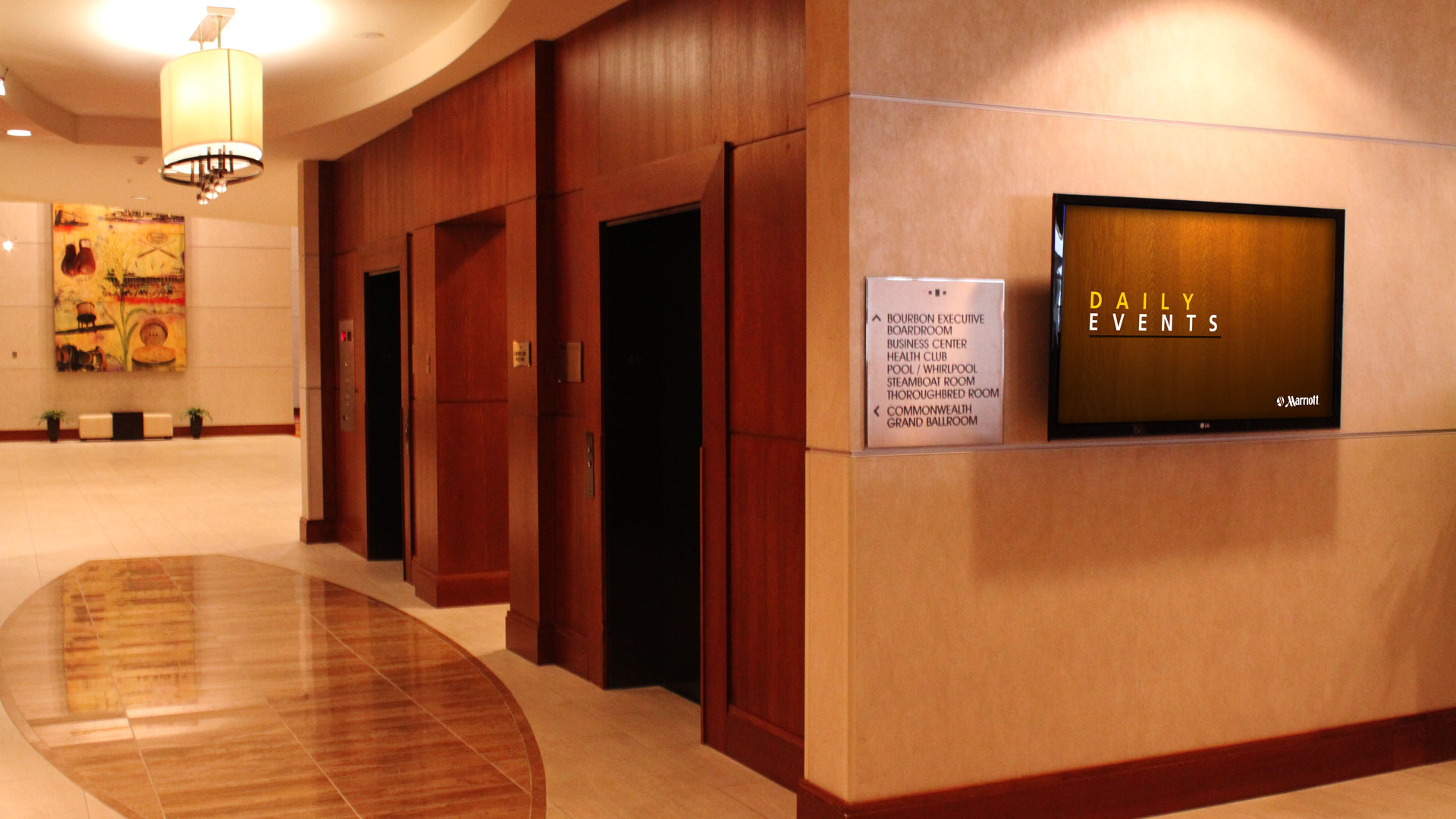 Step-1 (Upload Content)
Upload various forms of content ranging from Images, Video, Audio, HTML5, VIDEO STREAMING to the software and tweak with it in real time by adjusting the size or stretch or crop.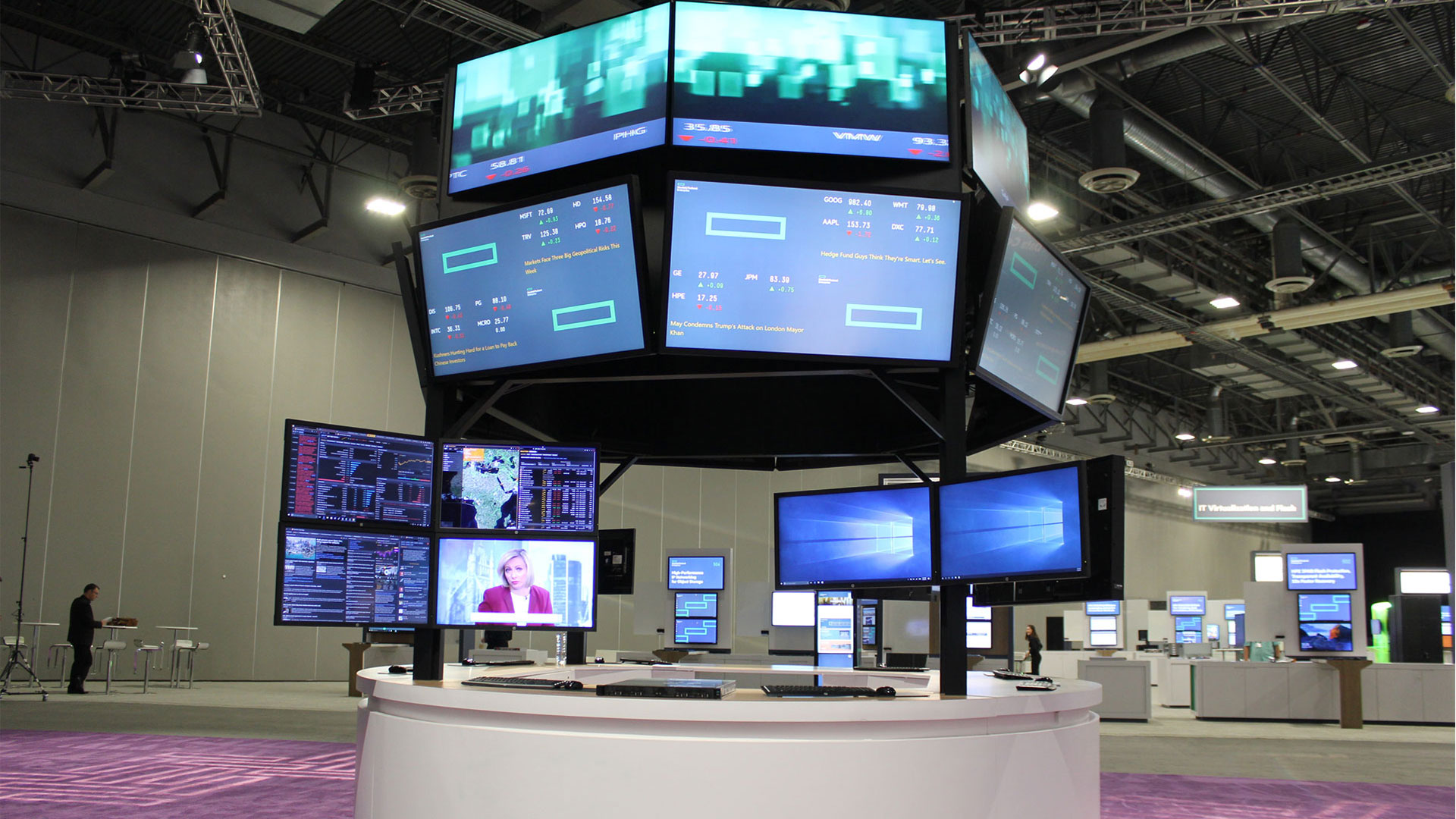 Step-2 (Create Playlists on the go)
Once the raw content is available users can create and schedule playlists. The playlist rendering timings and location can be customised. Also the duration of broadcast can be scheduled.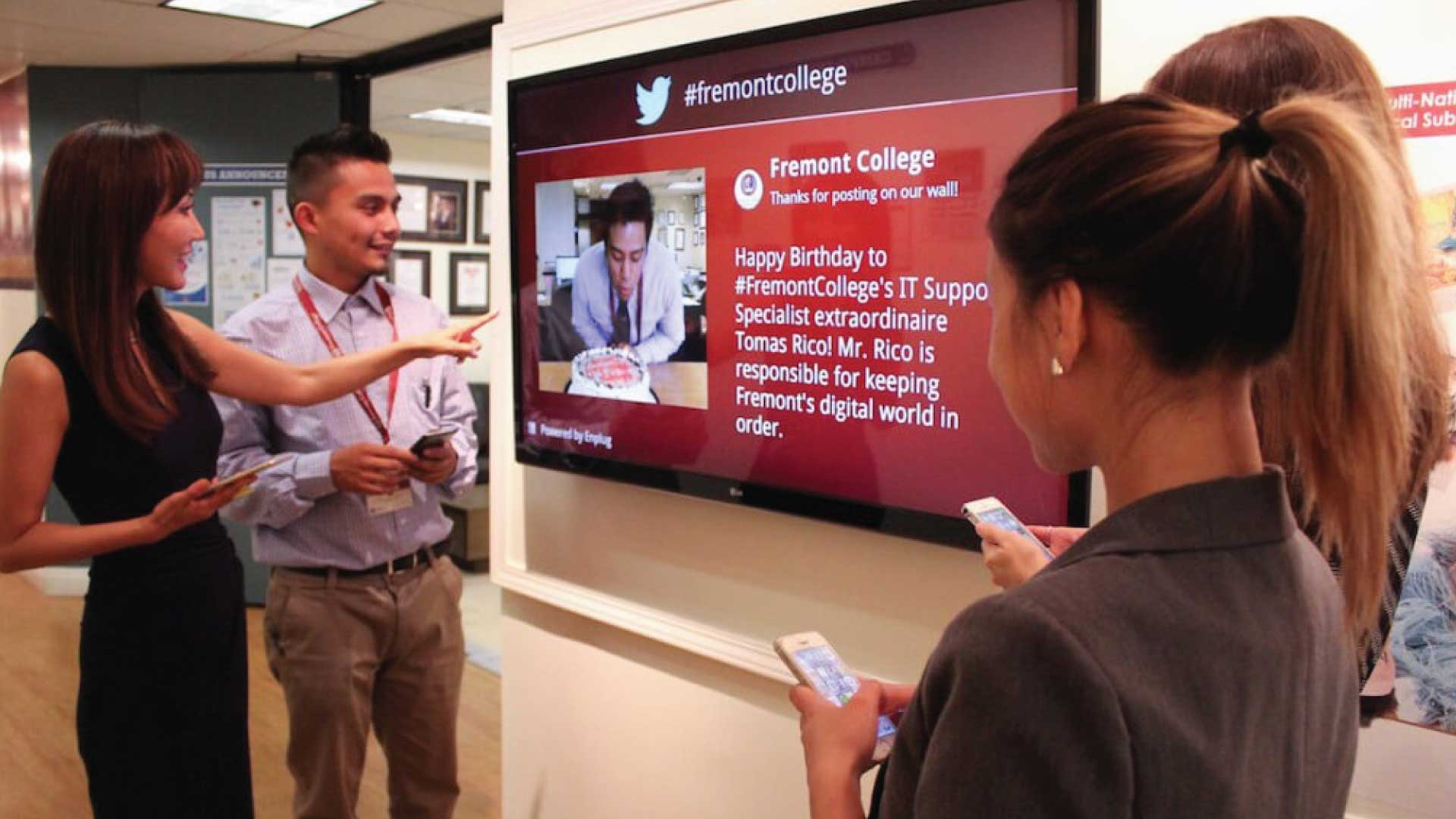 Step-3 (Group Similar Theme Screens)
New broadcast screens can be updated within no time.
Similar theme broadcasts can be grouped together for ease of management.
Based on location of the screens (indoor/outdoor) parameters like volume, brightness and orientation can be adjusted